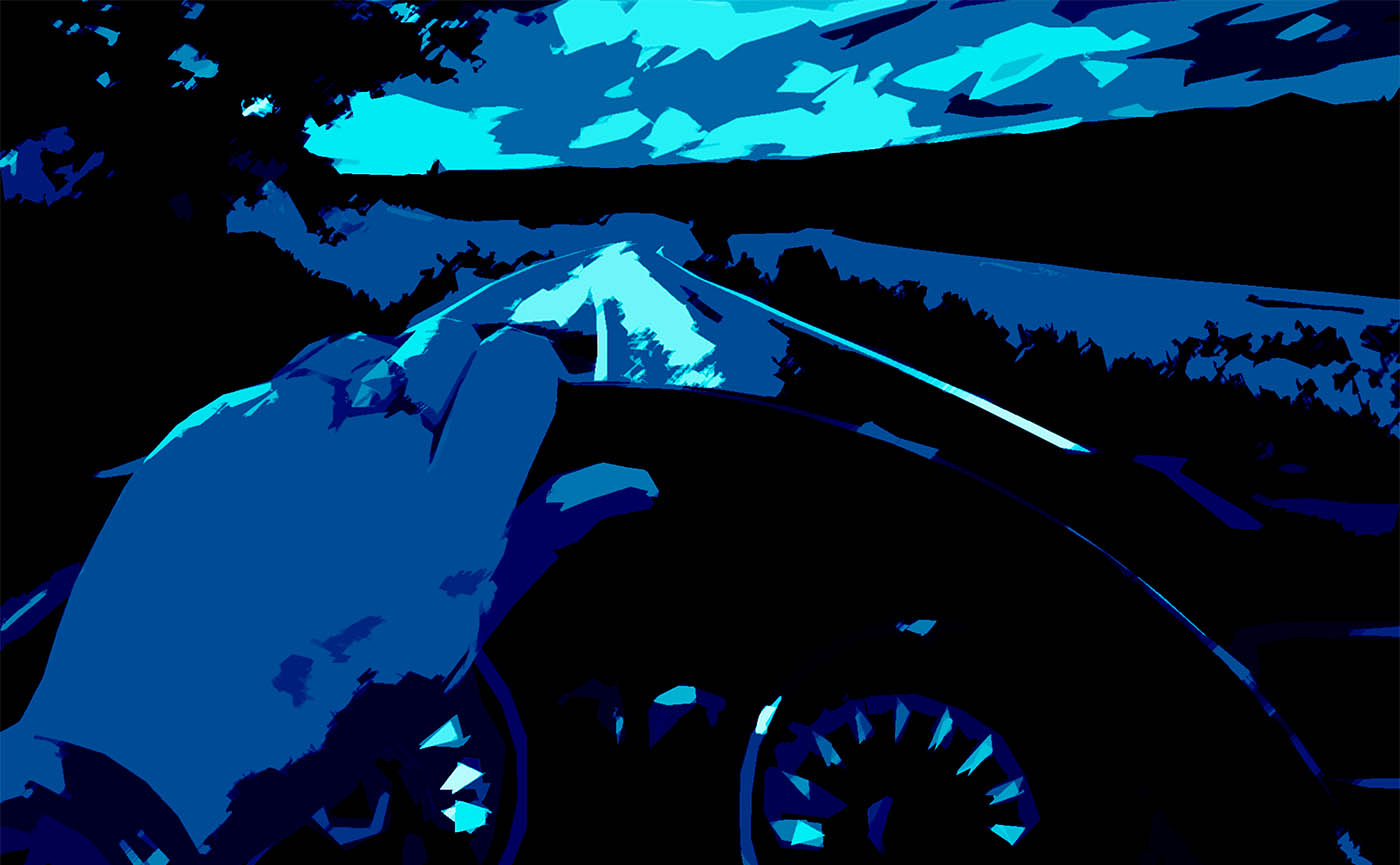 The 5th year of the conference series (formerly DCII – Driver-Car Interaction&Interfaces) was held again in Prague. With this half-ten jubilee, we composed the conference hand in hand with original exhibition devoted to 100 years of development of Czech car bodywork focused on cabriolet and coupé style cars. Because of that, besides the standard scientific papers also apportion of historical papers was accepted for special session.


Main topics of contributions:
Human-Machine Interaction
Human factors in transportation
User demands analysis and acceptance
Quality methods in vehicle design
Transport safety
Active and passive safety
Vehicle construction and safety-related testing
Interactive simulation and virtual reality
Information science
Data processing, analysis and classification
Vehicle drivers and operators education and training
Traffic accidents analysis
Psycho-physiological measurements
Neuro-informatics
Dates/Program
Program of the conference (presentaions):
Download latest program here (v.3).

Program of the poster session:
Download the poster session content here.


Contributions
Book of Abstracts.
5th Volume of the International Driver-Car Interaction & Safety Conference.

Presentations and posters are not reviewed and edited by organisers and are subject to author's responsibility.

Introduction
Petr Bouchner
Presentation

The Question of the Use of Intelligent Road Transport in Kazakhstan
Kairatolla K. Abishev, Ruslan B. Mukanov, Asylbek Zh. Kasenov, Almagul N. Baltabekova
Poster

Effective Computing and Augmented Reality for Car Driving Simulators
Dragos Datcu, Leon Rothkrantz
Poster

QFD Example in Interaction with HMI
Inga Chudjakova, Jaromír Tobiška
Presentation
Poster

Model Car Transport System – Modern ITS Education Tool
Karel Bouchner
Presentation

Human-Machine Interaction In Solving Tasks of the Planning Department
Boris Kucherov
Poster

Library of Mathematical Transforms over Algorithms of Spectral-Analytical Data Processing
Sergey Makhortykh
Presentation

Visual Investigation of Driver Behavior for Fatigue Detection – Driving Simulator Experiments
Alina Mashko
Presentation

Increasing Vehicle Safety in the Transport of Passengers and Freight on Critical Infrastructure Points
Arnošt Matlafus
Presentation

Robotic System for Automated and Rapid Vehicle Inspection
Václav Matoušek
Poster

Cross-study Research on Utility and Validity of Driving Simulator for Driver Behaviour Analysis
Michal Matowicky, Ondřej Přibyl
Presentation

Correlation Analysis of Vehicle Frontal Impact Parameters
Josef Mík, Jana Kadlecová
Presentation

Problems of Aggressive Human Subject Namely Driver Behavior as Result of Uncertain Acting Impacts
Mirko Novák, Josef Faber
Presentation

Automatic Generation of Road Infrastructure in 3D for Vehicle Simulators
Adam Orlický
Presentation

Investigation of the Metal Materials from the Terms Carbon Footprint and Logistics of Transport
Hana Pechova
Poster

A Digital Car Driver Assistant
Leon Rothkrantz
Presentation

Simulation on EV and HEV in a Vehicle Simulator Based on Detailed Physical Model
Dmitry Rozhdestvenskiy, Josef Fulem, Petr Bouchner
Presentation

Traffic Accident Happened on 1. 2. 2013 Around 2200 PM in Radovish, str. "St. Spasoradoviski" Before LTS "Interplast" and Employment Bureau Radovish
Zlatko Sovreski, Ljupčo Todoroski, Simeon Simeonov
Poster

Interactive Motion Platforms and Virtual Reality for Vehicle Simulators
Evžen Thöndel
Presentation

Risky Driver Behavior Behind the Wheel
Libor Topol, Ivo Drahotský
Poster

Driver's Attention Evaluation Using Non-linear Data Analysis
Lucie Zýková
Poster

Press Release
Commitees
Organisation commitee
doc. Ing. Petr Bouchner, Ph.D.
doc. Ing. Stanislav Novotný, Ph.D.
Ing. Jiří First
Ing. Josef Mík, Ph.D.
Ing. Alina Mashko
Ing. Petra Skolilová
Scientific commitee
doc. Ing. Petr Bouchner, Ph.D. (Faculty of Transportation Sciences, Czech Tech. Univ. in Prague, CZ)
doc. Ing. Stanislav Novotný, Ph.D. (Faculty of Transportation Sciences, Czech Tech. Univ. in Prague, CZ)
doc. Ing. Machan Jaroslav, CSc. (Škoda Auto, a.s.)
prof. Ing. Votruba Zdeněk, CSc. (Faculty of Transportation Sciences, Czech Tech. Univ. in Prague, CZ)
prof. Ing. Novák Mirko, DrSc. (Faculty of Transportation Sciences, Czech Tech. Univ. in Prague, CZ)
prof. Ing. Václav Matoušek, CSc. (University of West Bohemia, Pilsen, CZ)
prof. Drs. Dr. L.J.M. Rothkrantz (Delft University of Technology, NL)
doc. Ing. Ivo Drahotský, Ph.D. (Jan Perner Transport Faculty, University of Pardubice, CZ)
prof. Ing. Alicia Kalašová, CSc. (University of Žilina, SK)
prof. Ing. Mgr. Zlatko V. Sovreski, Ph.D. & Ph.D. (University St. Kliment Ohridski, Bitola, MK)
Conference Venue
Conference Location:
Fakulta dopravní ČVUT
Konviktská 20
110 00 Praha 1

GPS Location:
50° 4'59.98"N, 14°25'0.16"E
Contact/Acknowledgement
Conference is organised by Czech Technical University in Prague, Faculty of Transportation Sciences, Department of Vehicles.&nbspk616.fd.cvut.cz
Realization of the conference was supported by SVK grant by Czech Technical University in Prague, Nr.SVK 47/16/F6.